In a world full of trauma, Laurel Hughes shines a light on the constant stressors induced by the psychological environment and the path to recovery in her new book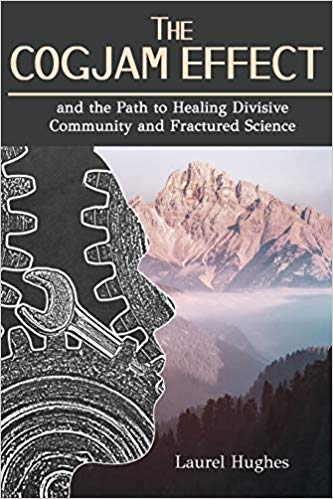 Mental health expert and author, Laurel Hughes, releases her new book titled "The Cogjam Effect," where she explains how to find healing and disaster recovery through mindfulness and compassion.
Published by Kharis Publishing, a social enterprise small publisher that is poised with supporting literacy in African orphanages, "The Cogjam Effect" is a new book from Laurel Hughes. The author aims to provide and simple, yet effective guide on how people can tackle the issue of mental health disaster through mindfulness, compassion, and reenlisting reasoning skills.
Mental health disaster is seemingly on the rise, and this can be somewhat attributed to the unfavorable socio-political meltdown happening across the globe. While most people will want to blame the increasing cases of mental health disaster on politics, studies have revealed that awry fear response processes are the major triggers of this disaster. Unfortunately, not many experts and mental health professionals have been able to proffer a practicable solution to this issue. This is where Laurel is looking to change the narrative with "The Cogjam Effect."
Thanks to her wealth of experience as a mental health professional, Laurel E. Hughes, Psy.D draws from current understanding of disaster, brain science, cognitive development, trauma, and resilience to offer specific solutions for today's external stresses. In "The Cogjam Effect: – and the Path to Healing Divisive Community and Fractured Science," Dr. Hughes offers tips that are easy to implement yet effective, allowing readers to easily handle their mental health issues using in-built skills that have been with everyone since birth
The book is already receiving reviews and endorsements from different quarters. "She skillfully weaves her scientific background with compassionate insights into common and not-so-common human conditions. Her writing style captures the reader's attention, holds it, and communicates content succinctly with a sprinkling of humor. She makes the reader think, and encourages us in our individual journeys of discovery. Balance, proficiency, kindness, uplifting energy–all attributes of Laurel Hughes that are evident in The Cogjam Effect…and the Path to Healing Divisive Community and Fractured Science," said Rebecca LaFollette Taylor Oregon State Regent.
The Cogjam Effect: – and the Path to Healing Divisive Community and Fractured Science is currently available on Amazon for readers across the globe.
More books from the publisher, Kharis Publishing, can be found on their website.
About the Author
Dr. Laurel Hughes is a mental health expert that has participated in over 50 disaster operations, ranging from major catastrophes such as the events of September 11th to minor local flooding. She is also an author and developer of numerous program and training materials for agencies and organizations that provide mental health services following disasters.
Media Contact
Company Name: Kharis Publishing
Contact Person: Kim Cox
Email: Send Email
Country: United States
Website: https://www.kharispublishing.com/