Rapper Abel Meri Releases a Video for His Acclaimed Song "Black Lives Matter"
Recorded at the 2020 Juneteenth rally in Washington, DC, the video was shot around the newly minted Black Lives Matter Plaza on 16th Street NW between K Street and Lafayette Square Park.
The video features scenes of peaceful protest as people of all races, ethnicities, orientations and socioeconomic backgrounds came together for a common cause. Handmade signs commemorating the lives lost and demanding justice and reform provide a powerful visual canvas.
The rapper's latest EP "#BLM" has been sparking conversations from barbershops to boardrooms. In it, Abel skillfully connects the dots between cause and effect. On the song "Black Lives Matter", piercing and salient lines like "nine minutes on his neck, tell me what's the rationale, then they got the nerve to ask us why we're lashing out", reference George Floyd's tragic death at the hands of a Minneapolis police officer in vivid detail.
At its core, the song is a heartfelt airing of grievances and a compelling explanation for the outrage. Abel makes an impassioned call to action through smooth and insightful lyrics served over an infectiously soulful instrumental produced by Progression Music.
Racism, police brutality and a discriminatory judicial system that has historically failed minorities have overstayed their welcome, and Abel Meri is issuing an eviction order.
The song ends like this; "Black Lives matter, damn I hate I have to say that, but the fact I have to say that, shows exactly where the state at, stand up in unity, protest in peace, stay resolute and, I'm saluting, but riot and looting is no solution, let's honor George Floyd's memory, and bring change, at least that way, he didn't die in vain, rest in peace bruh." An aptly fitting ending to a deeply moving song.
Abel Meri's EP "#BLM" is now available on all digital platforms. A link to the video for "Black Lives Matter" is below.
Video Link: https://youtu.be/h-I4lfrlo4k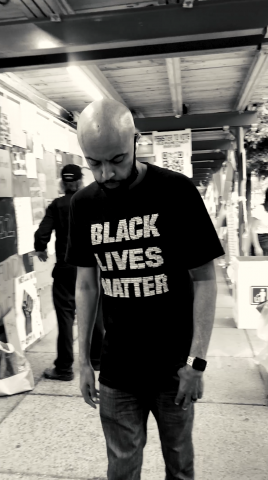 Media Contact
Company Name: UNITY Management
Contact Person: Abe Unit
Email: Send Email
Phone: 571-436-8124
Country: United States
Website: youtu.be/h-I4lfrlo4k